Date: Sunday, December 7th, 2014 Location: Sherwood Community Music School at Columbia College Chicago 1312 South Michigan Ave, Chicago Online registration deadline: Sunday, November 2nd, 2014 Application fee: $25 per solo ($35 non-member) $28 per duet ($38 non-member) Gold Medalists Recitals: Sunday, December 14th, 2014 Recital Location: PianoForte Chicago 1335 S Michigan Ave, Chicago, IL […]
http://artofmusicschool.us/wp-content/uploads/2014/08/master_logo2.png
0
0
admin
http://artofmusicschool.us/wp-content/uploads/2014/08/master_logo2.png
admin
2014-09-03 05:59:12
2014-09-03 05:59:12
Sonata-Sonatina Festival CAMTA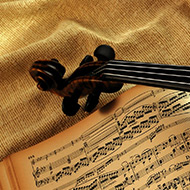 The Sonatina Festival is scheduled for December 4, 2010. Students, who show enthusiasm and willingness to participate in this event, will be able to play in front of a panel of judges and receive an evaluation and a score upon completion. Please visit.
https://artofmusicschool.us/wp-content/uploads/2010/12/vf190x190.jpg
190
190
admin
http://artofmusicschool.us/wp-content/uploads/2014/08/master_logo2.png
admin
2010-12-05 12:16:56
2014-08-02 08:35:49
The Sonatina Festival

Yevgeniya (Jane) Lepskaya's solo recital is scheduled for March 12, 2011, Saturday at 5pm. It will be held at PianoForte Studios located at 410 South Michigan Avenue, Room 825, Chicago IL 60605. For tickets please r.s.v.p to artofmusicschool@yahoo.com Adults tickets are $35, student tickets are $15.
https://artofmusicschool.us/wp-content/uploads/2010/05/223d480.jpg
480
720
admin
http://artofmusicschool.us/wp-content/uploads/2014/08/master_logo2.png
admin
2010-12-05 12:16:05
2014-08-02 07:43:46
Yevgeniya (Jane) Lepskaya's solo recital
Blog Posts
Pages
Categories
Monthly